We provide care for patients with all levels of health insurance. You will either be referred by your attending physician or - depending on the health insurance model - you can also contact us directly.
Consultations
Appointments are available for kidney disease testing. We also provide comprehensive medical care for patients before and after a kidney transplant.
Our medical services:
Differentiated nephrological testing incl. blood and urine diagnostics, kidney ultrasounds and, if necessary, kidney biopsies (tissue sample)
Clarification of kidney stone diseases in close collaboration with local urologists
Consultations for glomerulonephritis (inflammation of the kidneys) and vasculitis
High blood pressure assessment
Clarification of electrolyte disorders
Pre-clarification and aftercare for kidney transplantations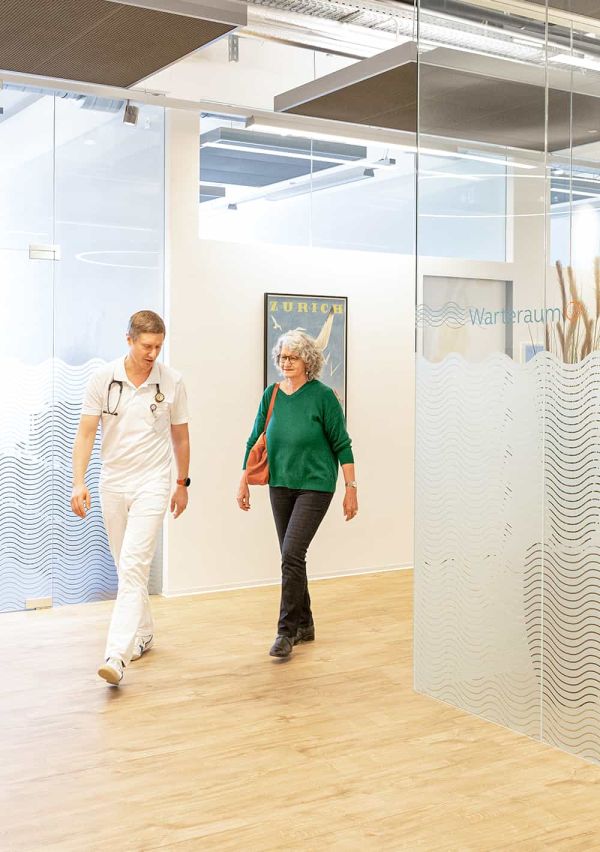 What does a nephrologist do?
Nephrologists are doctors of internal medicine who specialise in diseases of the kidney. These illnesses often appear after many years of high blood pressure or diabetes, or can be caused by congenital diseases such as hereditary cystic kidneys. Nephrologists treat kidney diseases - including kidney stones - using conventional (non-surgical) methods.
More about nephrology